Casa Grande Personal Injury Lawyer
Do You Have a Personal Injury Claim?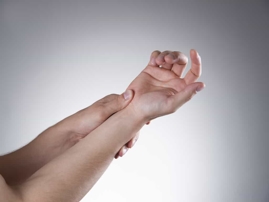 Sustaining a serious injury can result in major lifestyle changes, as well as various hardships in Casa Grande, AZ. There are many laws in place that govern traffic safety, workplace safety, and other issues. When these various laws and ordinances are broken, the results can often be catastrophic, resulting in severe injuries for victims in Casa Grande. If you have been injured in an accident due to the negligent acts of another person or company in Casa Grande, AZ, then you may be entitled to collect money damages. This compensation is designed to cover various costs of recovery, as well as current and future loss of wages.
Cases We Handle
In order to successfully pursue a personal injury lawsuit in Casa Grande, AZ, you must be able to prove that the other person acted negligently and that their negligence was a proximate cause for your injuries. Negligence is defined as a lack of reasonable care and therefore is an inexcusable cause for injury and suffering.
In order to establish that the other individual acted negligently, your personal injury lawyer serving Casa Grande must prove the following two elements:
They owed you a duty of care, as in the case of a stop sign or premises liability responsibility
They violated this duty of care by causing an unreasonable accident that could have been prevented; making a mistake that any other reasonable person would not have made; or through a deliberate action, knowing the damage that could be caused
Types of Injuries We Handle
Depending on the type of accident that you were involved in, you may suffer from any one of a number of injuries. Some of the most common types of injuries in accident cases include minor cuts and bruises. More-serious cases can involve broken bones and even amputation injuries. An amputation injury occurs when a limb is severed from the body and is often irreversibly damaged. In the most severe cases, a catastrophic injury may take place. A catastrophic injury is defined as one that will afflict or impair a person for the rest of their life. Various catastrophic injuries can include brain hypoxia, brain trauma, or spinal cord damage.
Each of these injuries can have devastating symptoms or consequences, including the following:
Lack of motor skills
Coma
Memory loss
Paralysis
Paraplegia (loss of function in the lower extremities)
Quadriplegia (loss of function in all limbs)
If you have suffered a serious injury due to the negligent acts of another, then you may be entitled to collect money damages to help compensate for the various financial hardships that you have incurred along with your injury. This compensation can help your family stay afloat while you recuperate, make adjustments to your living situation to accommodate you in your injured state, and cover treatment.
Pursuing Your Rights in Court
I have seen the effects of serious injuries; I know the financial hardships that you may be experiencing due to this situation; and I can provide you with the representation that you need in order to effectively pursue your rights. I offer a comprehensive case evaluation so that you may obtain legal advice and information regarding your case.